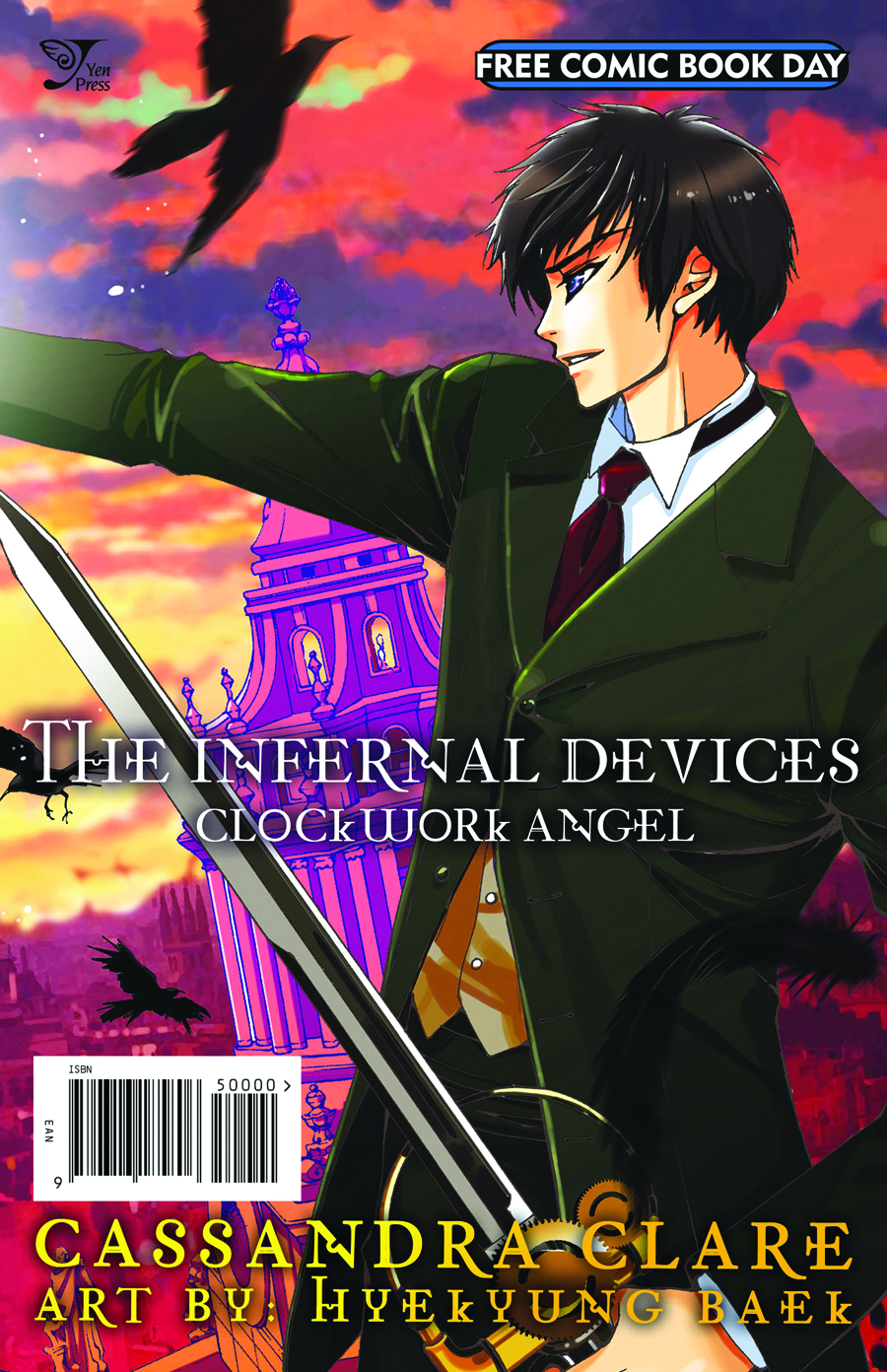 Happy Free Comic Book Day!
As you may know, CLOCKWORK ANGEL will be released as a manga novel this October, but you can get a free sneak peek at first chapter today only online or in selected shops!
The manga version of THE INFERNAL DEVICES: CLOCKWORK ANGEL: The Manga is illustrated by HyeKyung Baek.
GO HERE TO DOWNLOAD THE FIRST CHAPTER OF THE MANGA!
In case you need a refresher– In the first chapter of Clockwork Angel, Will and Jem discover a mystery beginning to unravel when they find the body of Emma Bayliss and Tessa meets Ms. Dark and Ms. Black in the flesh!
What are you thoughts on manga comics? Will you be purchasing this one?