The Harry Potter castle was recently visited by the 2012 London Olympic Torch!
According to iTv.com, on the 27th day of the Torch Circuit, the torch left Edinburgh where it headed south before crossing into Northumberland and passing by Alnwick castle.
Alnwick Castle is famed for being the castle used in the Harry Potter movies.
Around 400,000 are estimated to have crowded the streets to cheer the flame on.
Read the whole story here!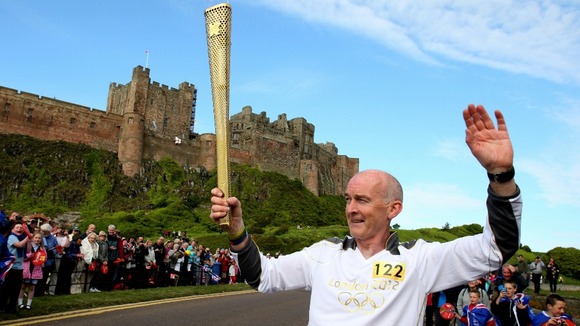 Torchbearer Brian Tinnion carries the flame past Bamburgh Castle. Credit: Chris Radburn/LOCOG/PA Wire