THE FLASH's West-Allen Family just got a little bit bigger. Meet Barry and Iris' daugther, Nora.
As we finish off our summer and prep for the return of some of our favorite fall TV Shows, here's one thing to know about season five of The Flash. It'll be all about family dynamics.
Jessica Parker Kennedy is officially joining The Flash cast as Barry (Grant Gustin) and Iris' (Candice Patton) daughter, Nora. She appeared in the last few scenes of season four's finale claiming to have come from the future.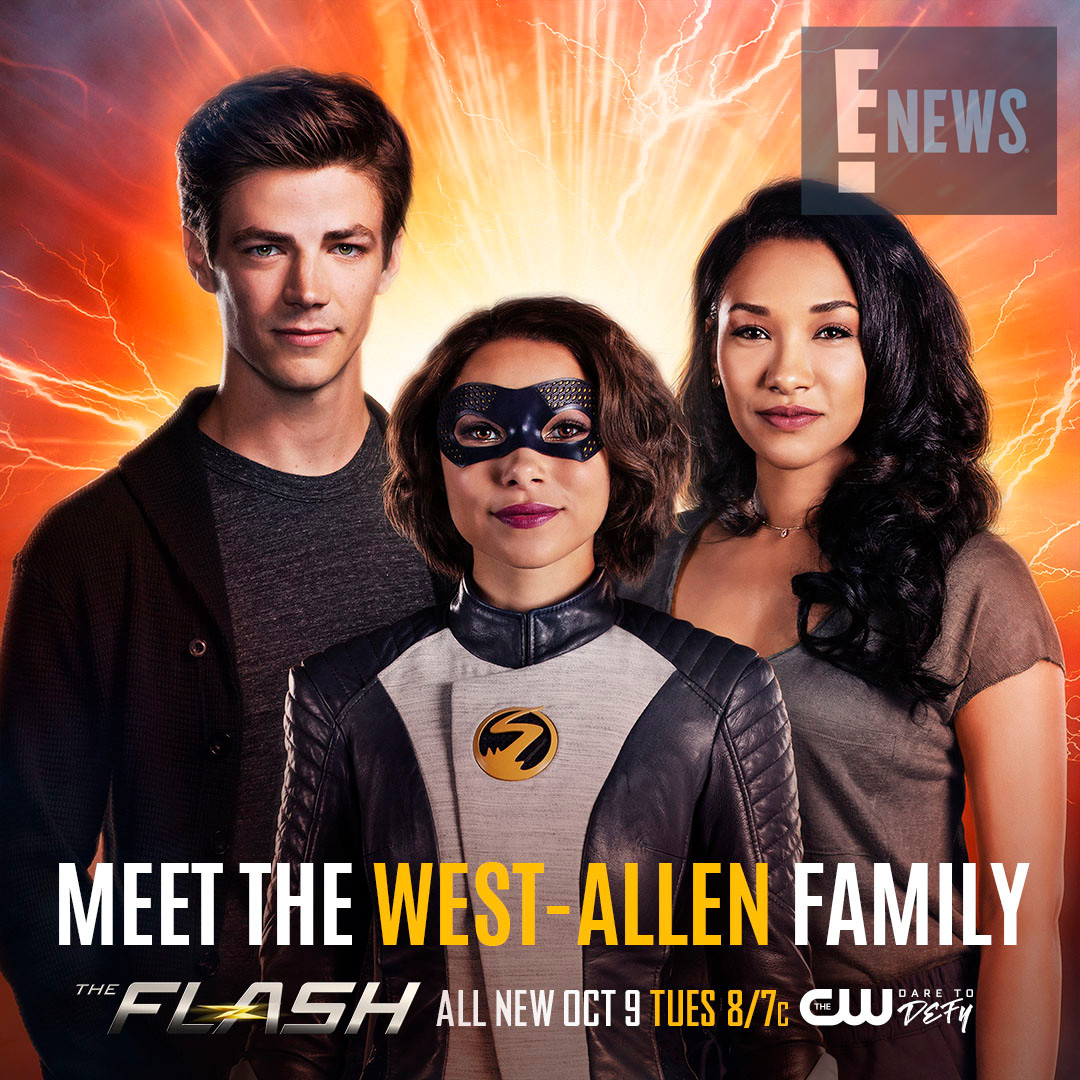 According to the cast, we're about to learn why and it seems that this won't exactly be a happy family reunion. E! News caught up with Patton and Kennedy to find out more about what sounds like a pretty rough mother-daughter dynamic.
"She reveres her father, but what's going on with her mom, there's something a little strange there," Kennedy said. "She's a daddy's girl, and there's a reason. That'll all be revealed."
In this season of The Flash, we'll also see Iris return back to her journalistic roots and learn why Nora came back from the future.
The Flash returns Tuesday, October 9 at 8 p.m. on the CW.