Lenny Kravitz tweeted a photo of him sitting in makeup on the set of The Hunger Games: Catching Fire .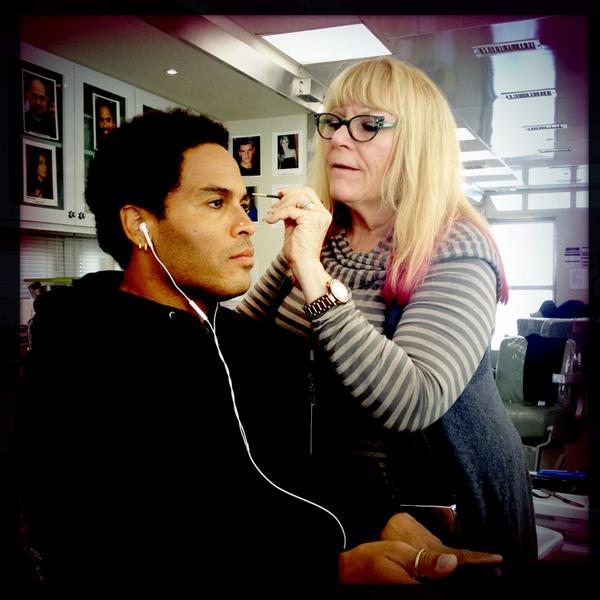 In the chair on set with legendary make up artist Ve Neill testing new Cinna looks for the new #HungerGames film.
This isn't the finished product, but what do you think about a new look for Cinna? His look has always been more subdued compared to the rest of the Capitol.
Source: mockingjay.net