Yesterday, news broke out that Lionsgate has officially offered Francis Lawrence with the director's position for Catching Fire. You may remember Francis Lawrence as the director of Constantine, I Am Legend, Water For Elephants and a lot of popular music videos like Lady Gaga's Bad Romance! It is not confirmed if he has accepted the offer just yet[although, it seems very likely he will], but let's see what some of the major fansites has to say.
Adam of The Hunger Games Fireside Chat
Francis Lawrence is a bit of a question mark, and that's probably a good thing. Keep in mind, Gary Ross didn't fit everyone's ideal image right away, and he proved to be exceptionally equipped for the task. What you didn't want was someone like Alfonso Cuaron, who would spin this into a critically acclaimed picture that spits on Suzanne Collins' words. As long as thisLawrence makes use of the other Lawrence the way Ross did, this could work out. I do have some concerns about Lawrence's track record with book adaptations, but I'm going to see dandelions here; this could turn out extremely well, and we've still got Suzanne and Nina to steer the ship from here to kingdom come.

Theresa of Down With The Capitol
I fully admit to being a newbie in the Francis Lawrence camp. I have yet to see a film he has worked on (though I'm planning to change that soon), so I really can't make a judgment on this decision.  I can say that I trust those involved in the project, including Nina Jacobson and Suzanne Collins, to protect the film, and I will do my best to learn to trust Lawrence as well. Hopefully we'll be hearing from him soon on his thoughts for the adaptation. We lost a fan boy in Gary Ross, and to hear Lawrence's thoughts on the book/film would be a helpful beginning as he enters the franchise. May the odds be ever in Lawrence's favor.

Crystal of Mockingjay.net/FictionalFood.net
Yesterday when word was that it was down to Miller and Lawrence, I had picked Miller as the one I wanted because I didn't really care for Constantine or I Am Legend, or even Water for Elephants. That being said, I am willing to give him the benefit of the doubt. So while I had my reservations yesterday, I'll wait to judge after I've seen or read interviews with him. First and foremost, he has to have read the books or be reading them right now. If he hops into the script rewrite without having done that, my head might explode. The funniest thing about him being the one is that I'm of the opinion that he looks like the spitting image of Bradley Cooper like 20 years from now, whom Jennifer has just done two consecutive movies with.

Amanda of The Hob
I can honestly say Francis Lawrence wouldn't be my first choice. I never saw I Am Legend, and I wasn't that impressed with Water for Elephants – everything looked great, but the casting was a bit off and the adaptation of the book wasn't always ideal. However, I recently learned that he served as director and executive producer on Kings, one of my favorite TV shows that was cancelled way too soon, which gives me a bit more confidence and excitement about his selection. Catching Fire is going to be a demanding movie, and I hope that Lionsgate chose him because he's up for the challenge and not just because he was available on short notice. So until we see the first interviews and clips from the movie, I'm going to remain optimistic that he can deliver the movie fans deserve. And maybe (hopefully) we'll find out he's a fan himself!

Please visit this link for the full list of people weighing in on Francis Lawrence!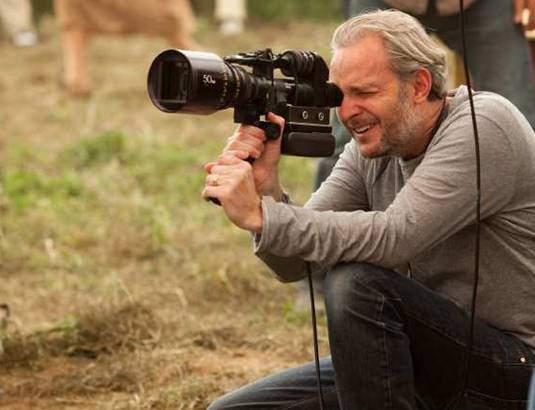 Well, looks like we have quite a range of opinions regarding Francis Lawrence! The fandom has some major homework to do for the weekend! If you haven't already watched any of his movies or music videos, please do so and let us know what you think! We should be able to get a finalized answer very soon! Thanks so much to Perri Nemiroff of movies.com for gathering the thoughts of some of our AMAZING admins from our beloved fansites!