Jamie Waylett, known better for playing Vincent Crabbe, has been found guilty in a court case concerning riots in London. He was given a 2 year sentence.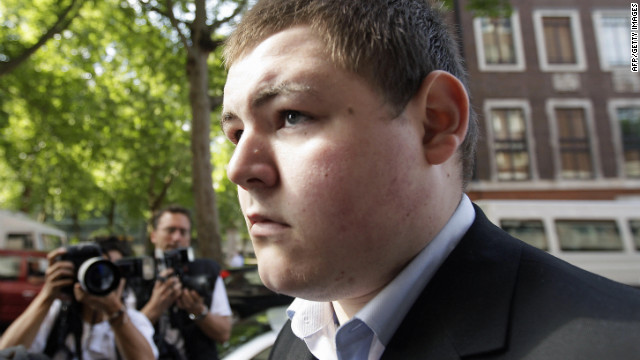 CNN reports:
Jamie Waylett, 22, who appeared as Hogwarts school bully Vincent Crabbe in six Harry Potter films, was found guilty of violent disorder at Wood Green Crown Court, in north London.

He also pleaded guilty to handling stolen goods during rioting last August, according to court documents posted online.

…

Waylett was given a two-year sentence for violent disorder and 12 months for handling stolen goods, to run concurrently, according to the court documents.

Rioting first broke out in Tottenham, north London, in the wake of a peaceful protest over the fatal shooting of a local man by police. It spread to other parts of London and other English cities over the following days.

The disorder was followed by a huge police crackdown on suspected rioters.

According to London's Metropolitan Police, across the city there were more than 3,800 arrests for a variety of offenses, including burglary, arson and violent disorder. As of last week, more than 1,300 people had been sentenced, with nearly half of them sent to prison.
What's your reaction?
Read the whole story here!